Hey ya'll! Happy Spring! It's Pauline from Club Chica Circle, and I'm so happy to be back sharing a super cool Spring/Easter craft idea this time. Last month it was gold glittery shamrock mason jars, this month it's super colorful glass stained wood Easter egg decorations.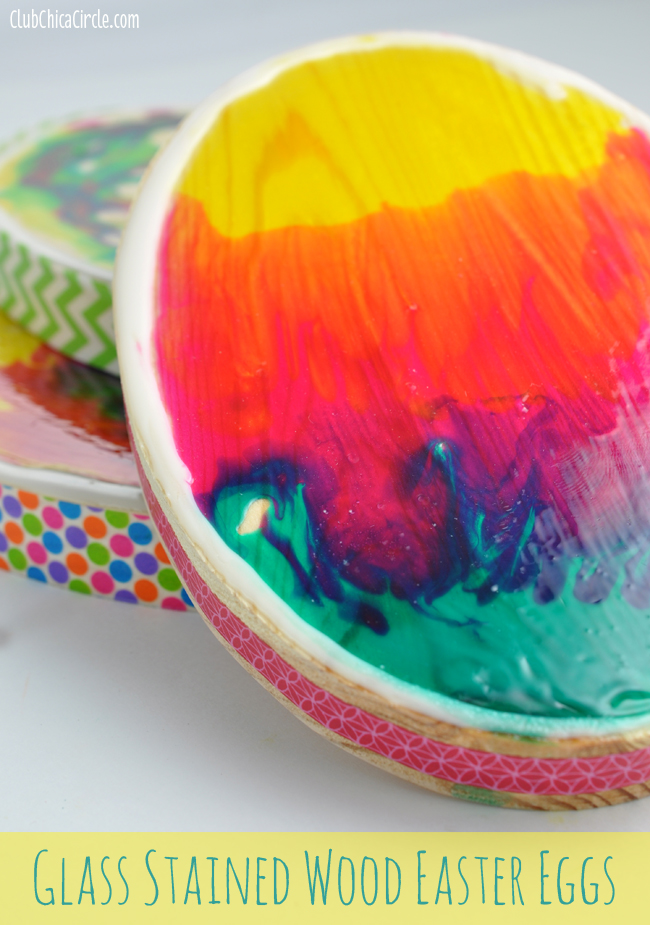 Yep, I said glass stained wood!
You may be wondering why would you glass stain WOOD?! Because it looks really cool, that's why. Last month, I showed you how to use glass stain to hand tint mason jars. If you tried that craft, you will love this fun technique using glass stain too.
I wanted to create a glossy, colorful, swirly effect on oval shaped wood pieces I found at my local Michaels to emulate pretty colored Easter Eggs.
Here are the supplies I used:
Oval shaped wood pieces (I used large ones that were 7" tall x 5" wide and ¾" thick)
Decoupage glue (I used Americana Decou-Page gloss)
3D paint (I used Americana 3D Transparent Gloss Enamel Writer)
Glass Stain (I used DecoArt glass stain in transparent yellow, pink and aqua)
Sponge brush
Washi tape
Toothpicks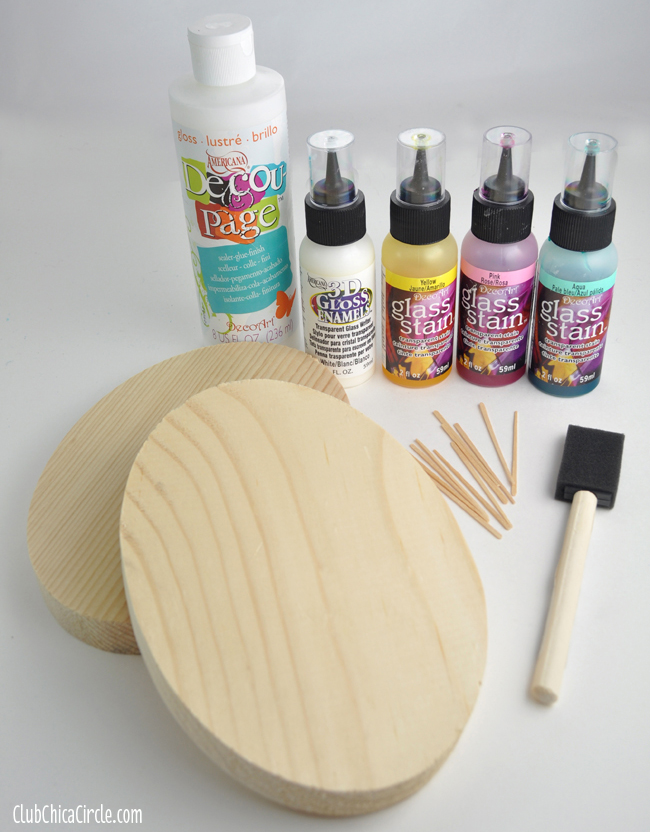 You won't believe how easy it was to make these decorative eggs.
First. I applied a generous coat of decoupage on the top of a wood oval shape.
Then, I squirted on a 3D line all around the edge of my "egg". This will keep the glass stain paint in the center so that it doesn't drip off the edge. Glass stain is really thin, and will want to run and fill in flat areas. The 3D edge helps keep it all enclosed on your shape.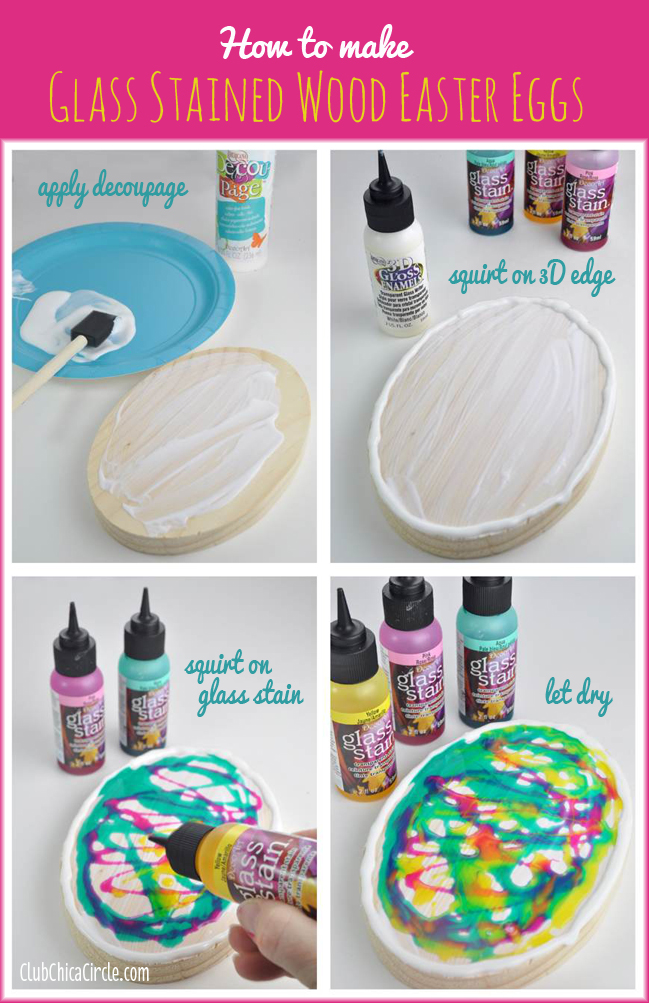 Then, the fun part is to squirt on the glass stain to create really colorful designs and effects. I used only three colors knowing that they would mix together and blend to make a rainbow of colors.
Then, I let each of my glass stained wood designs dry for about 24 hours. You may want to check on how the glass stain starts to dry and use toothpicks to pop any bubbles. You could also use the toothpicks to help swirl the colors around.
The decoupage dries clear and shiny, and the glass stain is still transparent enough to show some of the wood grain below. So pretty!
When the decorative wood eggs were completely dry, I added a decorative washi tape edge along the sides of each.

Gorgeous! I got so many different effects using the glass stains and seeing how they ran together.
On the first one, I used a squiggle effect, and then I tried a little more of a calculated approach applying the colors in order watching them blend and creating a rainbow of colors as they bled into each other.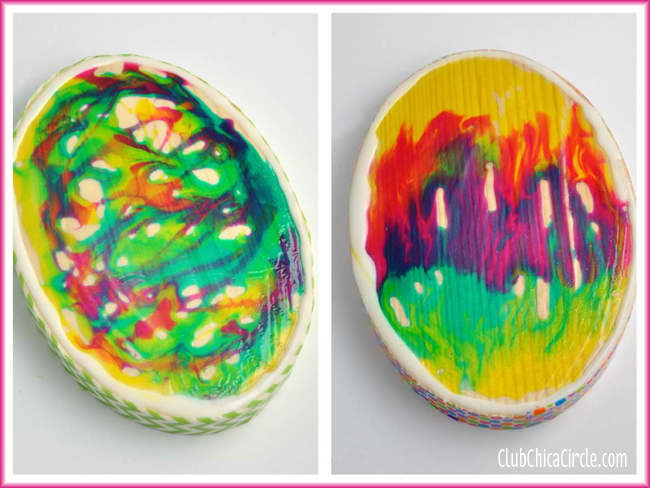 You could add a ribbon on the back and use them as hanging decorations, or they look great arranged in a pretty basket.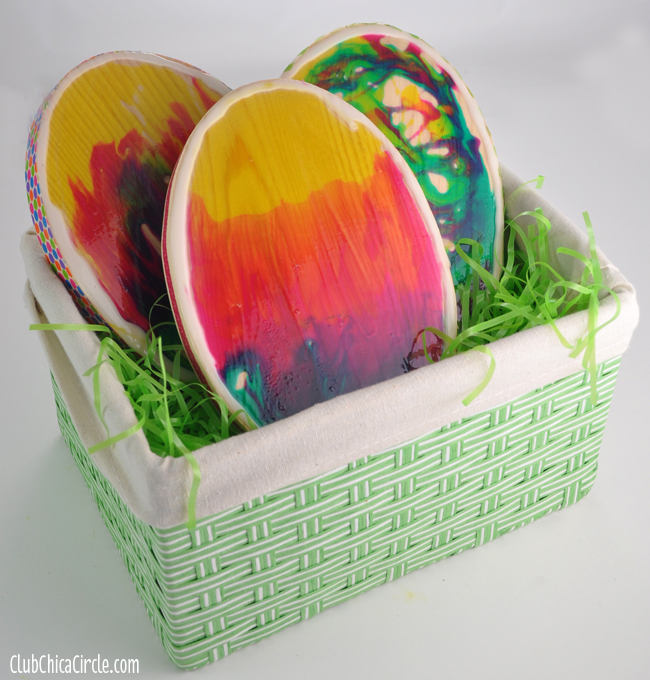 They were the perfect addition to my Spring home decor around our fireplace.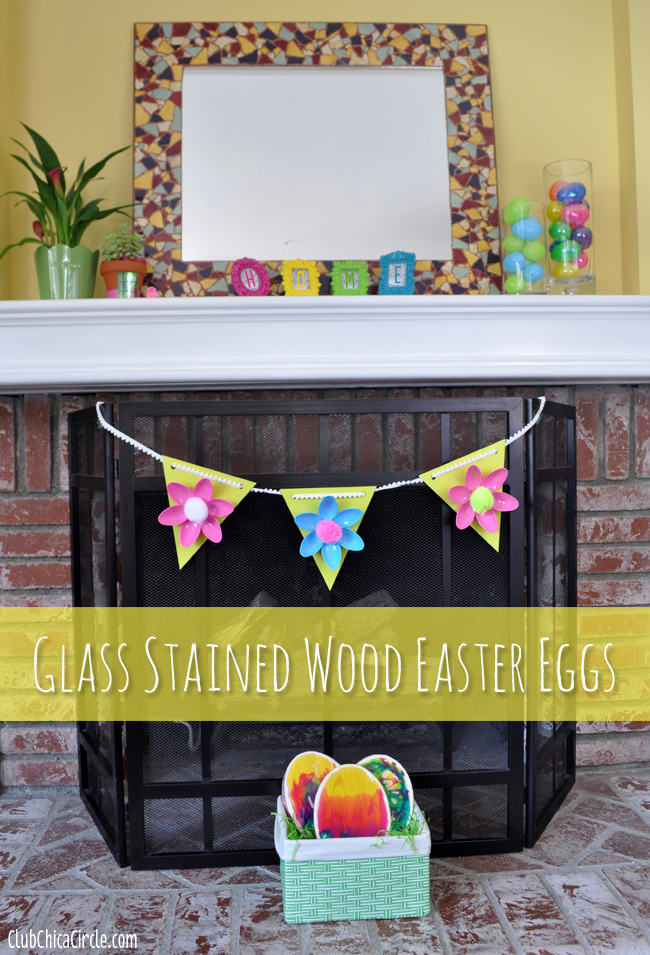 This would be a great family weekend Spring craft idea! Everyone could decorate their own wood eggs, and these would last all year. = )
For more Spring Easter craft inspirations check out some of these fun ideas:
Make these now or make these after Easter with all of those extra plastic eggs. This can double as cute treat cups or even add a battery-operated candle and make cute cupcake candle cups.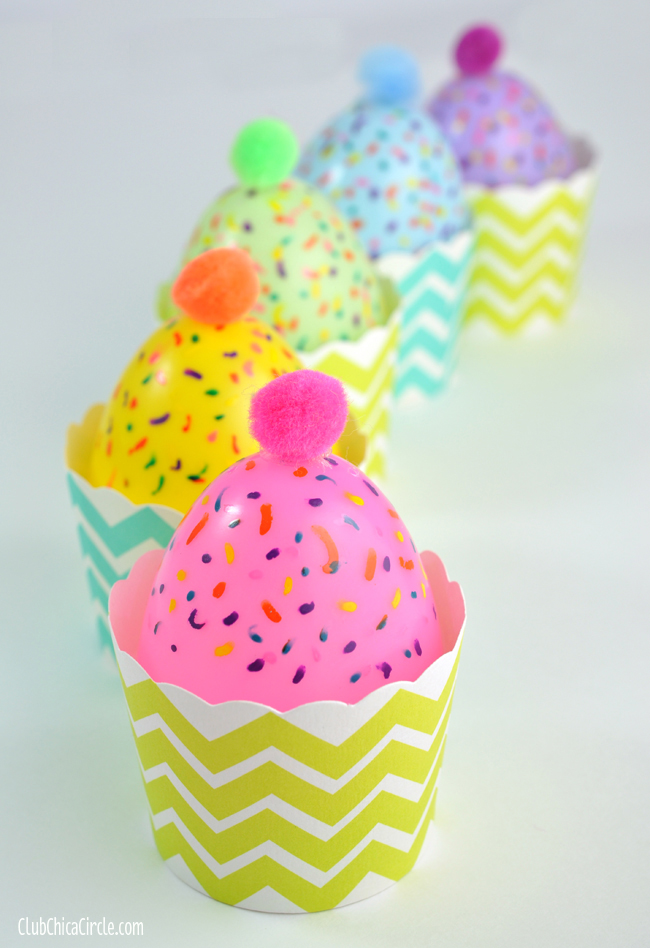 For a simple and yummy Spring cookie treat, turn ordinary cookies into pretty Spring flowers.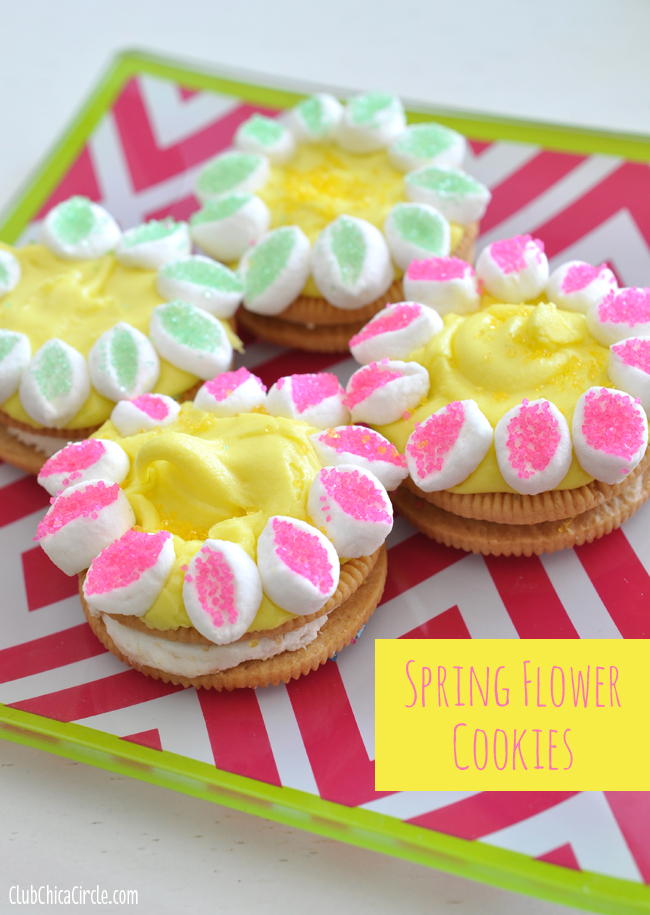 You are one of my favorite PEEPS! printable
And for a quick classroom or party treat, grab the free printable and package up some cute PEEPS for all of your favorite peeps!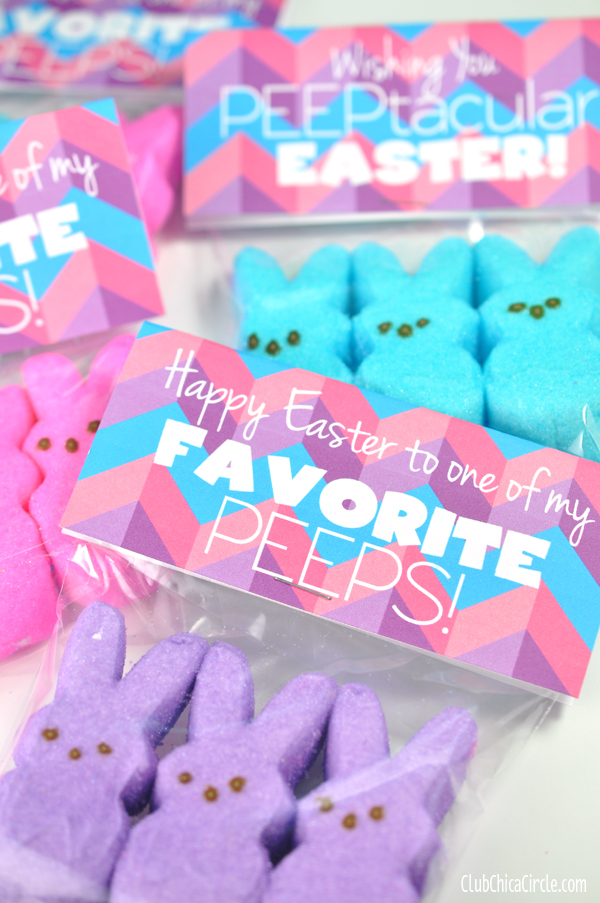 I look forward to seeing you all next month!
You can also find and connect with me here on Facebook, Twitter, Pinterest or Instagram.
Happy Crafting!